Kevin Murphy Anti Gravity är en stylinglotion som ger håret volym och fyllighet.
Joico Structure Boost tjockare, fylligare hår med mer volym efter bara några sprayduschar.
Schwarzkopf Professional Osis+ Schwarzkopf Volume Up Volymspray för omedelbar vavavoom-volym.

Maria Nila Style and Finish Power Powder ett volymgivande puder passar alla hårtypper.

Ordinarie pris
249 kr
Pris
199,20 kr
ghd Root Lift Spray ger ett omedelbart lyft för din look.

Ordinarie pris
299 kr
Pris
148 kr
Lätt sprayconditioner för alla vågiga hårtyper Schwarzkopf Mad About Waves Light Spl Conditioner.
Ordinarie pris
199 kr
Pris
99,50 kr
Molding Wax Maximalt formbar krämvax från Schwarzkopf 3D Men Styling Molding Wax.

Mousse med vårdandeeffekt från Schwarzkopf Novelle Mousse.
Ordinarie pris
209 kr
Pris
109 kr
Den utvecklade formulan ger ännu bättre stylingkontroll från Schwarzkopf Osis Volume Up.
Mousse för fint, färgat moget hår från Schwarzkopf BC Bonacure Exc Plumping Soufflé.
Balsam med härligt luftig moussekonsistens från Schwarzkopf BC Bonacure Collagen Volume Boost Whipped Conditioner.
Barber Scrub är en vattenbaserad skrubb från Uppercut Barber Scrub.
Beach Freak Detangler Spray är en utredande och återfuktande spray.

Vivacious Hairspray är en rörlig hårspray med medium stadga och anti-frizz.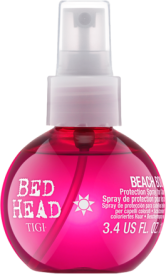 Beach Bound är en lätt spray som skyddar mot UV-strålar, värme upp till 230°C.
Session Series Work It Hairspray är en snabbtorkande hårspray.
Blow Out är en illuminerande glanskräm.

Firm Hold Hairspray ger långvarig stark stadga

Your Highness Root Boost är ett tunt sprayskum som ger lyft, styrka och elasticitet.
Ordinarie pris
168 kr
Pris
104 kr
Curlesque Curls Rock Amplifier ger lockarna stadga

Hairista Split End Perfector är en kräm som förebygger och behandlar slitna toppar
Bodifying Spray ger håret massiv volym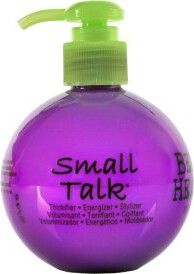 Small Talk är en 3-i-1-produkt med doft av blåbär som gör håret fylligare.
Superstar Blow Dry Lotion är en värmeaktiverande fönlotion med doft av citrus och bär.

Superstar Queen For a Day är en volymgivande spray för form och lyft.

Oh Bee Hive är ett volymgivande torrschampo.
Motor Mouth är en förtjockande kräm som ger volym.
Maxxed-Out är en non-aerosolspray med frisk doft av citrus och lime.
Masterpiece Hairspray är en fuktresistent hårspray fylld med glans

Hard Head är en hårspray med UV-skydd och maximal stadga.
Full Of It Volume Finishing Hairspray är en volymgivande hårspray.
Foxy Curls Screw It - Curl Hydrating Jelly Oil är en olja som ger en lätt stadga.
Foxy Curls Get Twisted är en snabbtorkande spray som låser in vågor och lockar.

Control Freak Serum är ett lätt och fettfritt serum med doft av ananas.
Blow Out är en illuminerande glanskräm.
Foxy Curls Contour Cream är en hårkräm som definierar och ger stöd till lockigt hår.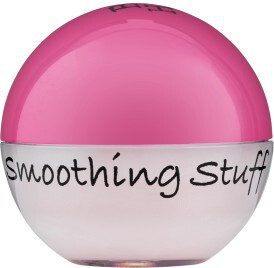 Dumb Blonde Smoothing Stuff dofter av papaya och återställer fukten i behandlat och färgat hår.
Ego Boost är ett leave-in balsam som reparerar och stärker kluvna toppar.

Björk Forma Höjd en root lift spray som ger volym och fyllighet
Evo Root Canal Volumising Spray 200ml En volymgivande root lift spray som bygger body och textur.
Label.M Dry Shampoo fräschar upp håret mellan schamponeringar. Torrshampot gör det möjligt att forma håret utan att först tvätta håret. Label.m:s...
VOLUME TRIO features I WANT BODY SHAMPOO and CONDITIONER and I WANT BODY TEXTURE SPRAY – the ultimate trio designed to add body and fullness...
Living Proof Perfect Hair Day Body Builder 98ml är en fyllighetsgivande spray som ger ditt hår exakt rätt mängd av fyllighet och rörelse och gör...

Wella Care Invigo Volume spray 150ml Volymspray som ger en lättviktskänsla, glans och lättare kontroll. Ger en fyllighet till håret utan att...
Wella Care INVIGO Volume Bodifying Foam 150ml Ger härlig volym och mjukar upp håret. Styling som minskar hårets stacicitet. Innehåller Spring...
Kontoinloggning
Logga in på ditt konto
Återställ lösenord
Registrera nytt konto
Kontoinloggning
Logga in på ditt konto
Återställ lösenord
Registrera nytt konto