Ordinarie pris
169,00 kr
Pris
99,00 kr
Värmeskydd när du använder plattång. Spraya i håret och platta sedan håret och du har...

Kérastase Soleil Brume Jour ProtectriceEn lätt, finfördelad och skyddande spray för ettfärgat...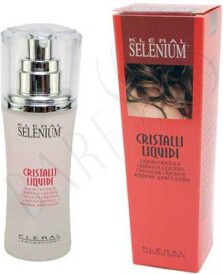 Ordinarie pris
279,00 kr
Pris
179,00 kr
  Kleral System SELENIUM flytande kristaller
Evo Icon Welder Hot Tool Shaper 200ml En värmeskyddande spray med stadga. Skyddar håret mot luftfuktighet och värmen från stylingverktyg.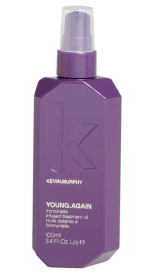 En viktlös och vårdande olja som innehåller immortelle för att motverka oxidation och åldrandet på håret.
HAIRSTAY anti-humidity seal Fantastisk aerosolspray som förseglar frisyren och skyddar mot luftfuktighet. Tillf&ou...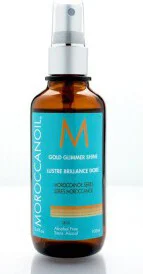 Ordinarie pris
269,00 kr
Pris
199,06 kr
En spray som används för den där sista finishen. Lockar och reflekterar ljus.
Ordinarie pris
299,00 kr
Pris
199,00 kr
Zero Alcohol thickening mist infused with certified organic botanicals of lemongrass, papaya, and ginseng Delivers ...
Stimulating Hair Treatment stimulerar hårsäcken med effektiva näringsämnen för att öka hårets tillväxt.
  Pureology Colour Stylist Fortifying Heat Spray  PROTECTIVE PRIMER Förbered och skydda hår...

En viktlös och aerosolfri volymspray som ger din styling stadga och maximal volym.
Hot Off The Press 200ml Denna spray skyddar sköra hårstrån från skadliga värmeverktyg. Plat...
Ordinarie pris
299,00 kr
Pris
239,00 kr
  Utvecklad med en unik blandning av lätta balsam fungerar Cloud Nine magisk dryck för att minska h&arin...
Ordinarie pris
189,00 kr
Pris
139,00 kr
Redken Pillow Proof Blow Dry Express Primer With Heat Protection Microflex stylane skapar en "värmefilt" av flex...
Ett utredande leave-in balsam med en formula av närande australiska fruktextrakt.
Ordinarie pris
249,00 kr
Pris
149,00 kr
Den ultimata straightening produkten som skapar raka frisyrer vid bruk av plattång eller hårtork. Redken Align 12
En After-Sun Restorative Treatment, som reparerar och stärker solskadat hår, samt återställer h&ar...
Ordinarie pris
249,00 kr
Pris
199,00 kr
Utslätande reparerande creme. Lätt textur för normalt till lite känsligt hår.
Tri Blo Violet Spray från Fudge är bästa touch-up-kompisen för dig med blont/blekt/slingar hår.

Denna spray skyddar håret från värmen från plattänger, locktänger och fönar.

Lättviktig rootlifter som skapar fyllighet och struktur samtidigt som det ger håret värmeskydd. Håret får en krispig känsla och doft av eucalyptus.

Styling skum med uppfriskande eukalyptus & kanel som ger textur & fyllighet. Skyddar håret vid värmestyling & är perfekt till...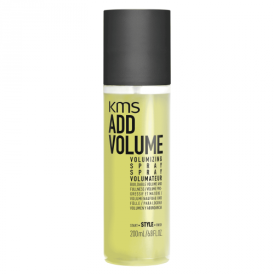 Spraygele för alla som önskar att bygga maximal volym och fyllighet. Ger stöd och ger upp till 70% mer volym

En spray som skapar textur och gör håret lätt att arbeta med. Innehåller Värmeskydd och ger en naturlig känsla.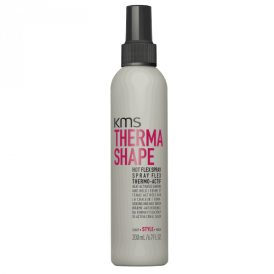 Skyddande spray innan styling med värmeverktyg, som ger flexibel form och stadga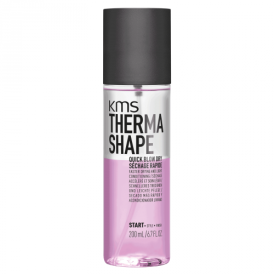 Spray som reducerar torktiden med upp till 50%
Långvarig spray som skyddar och formar håret innan användning av värmeverktyg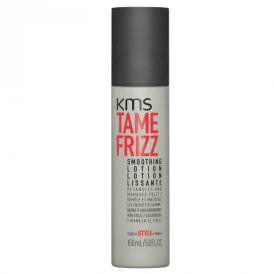 Reder ut och kontrollerar friss. Ger omedelbar kambarhet och friss-minskning.
Heat-Responsive Oil. Ultralätt olja med värmeskyddande ingredienser som ger diamantliknande glans. Snabb, enkel styling för alla hårtyper. 100ml
Denna lätta lotion hjälper till att bekämpa frizz orsakad av värme styling och lämnar håret mjuk med en glänsande-finish. Skyddar mot värme...
Thermal Defense Lätt stylingprodukt ger medelstarkt till starkt frisyrstöd.  Ger extra värmes...

Oemotståndlig formbar värmelotion. Omdefinerande värmestyling med hållbar stadga som kan formas på nytt. Värmeskydd upp till 230 C°. 
Radiance beautifying oil för färgat hår. Färgbehandlat hår upplevs vackert, vårdat och skyddat. Håret får lyster och en sensuell följsamhet. Nu i...
En spray för alla hårtyper som gör håret fylligare och skyddar mot fukt och värme. Den hjälper dig att åstadkomma den perfekta föningen. Blowdry...
Ett värmeaktivt läggningsspray för vågiga, eller lockiga frisyrer från   Loreal Professionnel Tecni.Art Pli 125ml  
Återupplivar genast hårfärgen. Ökar nyansens lyster och livfullhet. Viktlös formula. Perfekt för användning mellan färgbehandlingar.  

Keraterm Keraterm Smoothing Spray 200ml
Detta är produkten du måste ha för en perfekt styling!  
Schampo +  Balsam  + Värmeskyddande Lotion
Ordinarie pris
599,00 kr
Pris
399,00 kr
Redken Extreme Trio tillför fukt samt reparerar skadat hår.
En trio för färgat hår från Redken Color Extend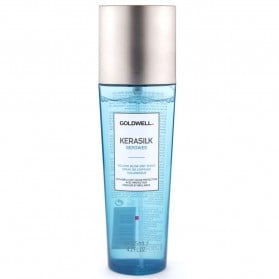 Goldwell Kerasilk Repowder Volume Blow-Dry Spray omedelbar utredande effekt, volym och ett lättstylat hår.

Goldwell Kerasilk Repowder Volume Plumping Cream förbättrar fyllighet och ger mjuk stadga.
Goldwell Kerasilk Color Protective Blow-Dry Spray en omedelbar utredande effekt och glans.
Goldwell Kerasilk Style Bodifying Volume Mousse "Skapa frisyrer (Stil) med mycket volym. Ger värmeskydd."
Goldwell Kerasilk Style Smoothing Sleek Spray tämjer flygigt hår och ger en viktlös silkeslen känsla.

Goldwell Kerasilk Style Forming Shape Spray för att styla håret och skapa rörelse.
Värmeskydd som skyddar håret när du använder stylingverktyg med stark värme.
Existing Account Login
Login to your account
Reset Password
New Account Register
Existing Account Login
Login to your account
Reset Password
New Account Register